Stronger Fences
Ultimately I want to have three more garden areas out in the main horse field, but as I learned this past year a strand wire fence, even a nice solid coated wire strung beautifully is no match for my horses. They got in with the pear trees and took them all out. I also learned that pvc t-posts are for looks only and can not withstand any leaning horse.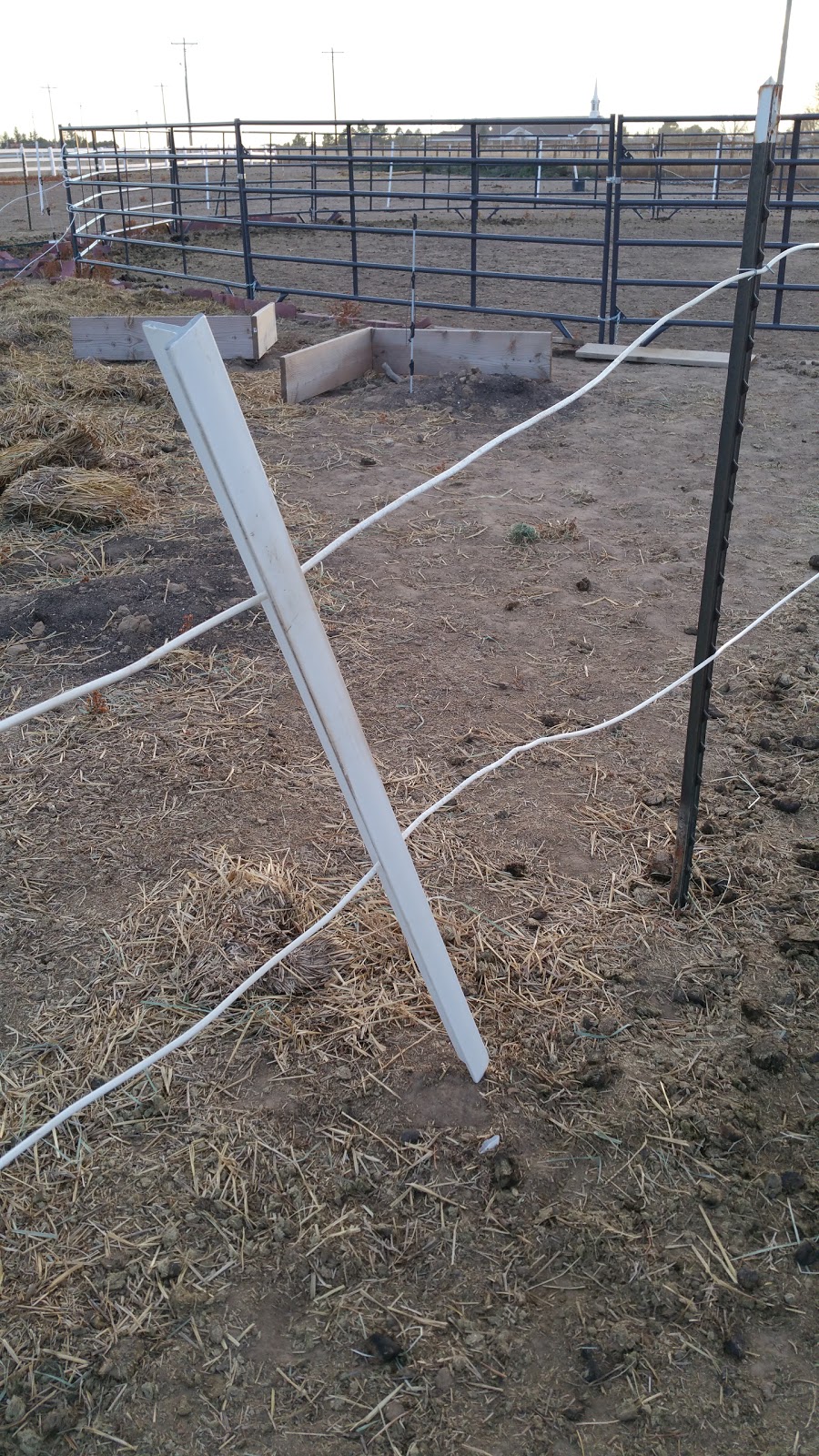 Consequently I'm back to the old tried and true metal t-posts and wood posts for use out in the horse field. I'm also back to field fence and welded wire. I like the 2x4 square welded wire, it seems to hold up to the horses a bit better and I should be able to keep some pear trees safe this next year (I hope!).
In our minds we create our own fences too and I wonder how many of us build flimsy fences that look like they should work, but we lean on them and knock them over to get into something we are trying to build for our future selves? I think I do this to myself with money more often than I'd like to admit. I come up with a plan and then bend the rules of the plan. Maybe I should go back to some tried and true methods that if I would just follow I could have something that much better in the future.
Don't spend more than you earn; Do actually spend less and save some

credit cards can be a very weak fence
saving any amount even if its small will add up to big things in the future

Don't have a bunch of wants; Do learn to enjoy what you already have

when you want more, you lose sight of what you already have
when you lose sight of what you already have, you lose you current opportunities for happiness

Don't get into the instant gratification pattern; Do slow down and take some time to do things right the first time

there is a time and season for everything
waiting makes the beauty of something you always wanted even better
October 16, 2016 03:00 PM